Culture & Diversity
Our culture is driven by a commitment to empowering our members, employees, and communities to achieve their very best. To deliver on this promise, we celebrate multiple points of view and lived experiences.
Search For Careers
Our Strength Lies In Our Differences
At Suncoast, we encourage conversation, collaboration, and a diversity of ideas. We understand that we can accomplish more when we embrace the spectrum of our differences. We believe in cultivating the best workforce, providing equitable support and opportunities to all members and employees, and creating a culture rooted in giving back to the communities we serve.
Cultivating the Best Workforce
We consistently seek and recruit the most talented people from a wide range of diverse candidate pools. We actively encourage and nurture our minority-majority workforce, and provide equitable learning and leadership development opportunities for all.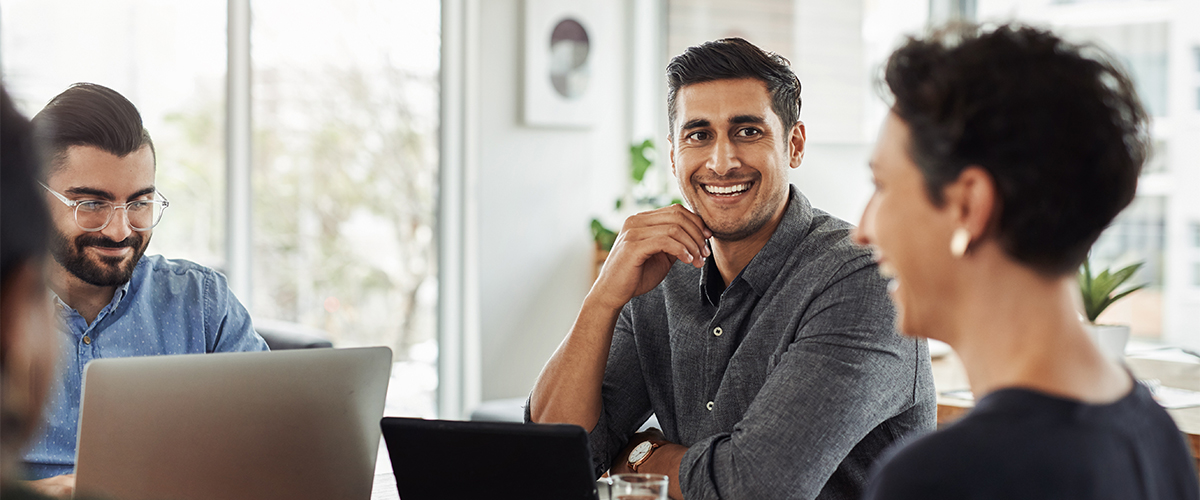 Showing Commitment to Diversity, Equity and Inclusion
As a credit union, diversity, equity, and inclusion (DEI) are among the cooperative principles that we live by. From our community outreach, to supporting the needs of our minority-majority workplace, our commitment to DEI is woven into all we do at Suncoast. We have several Employee Resource Groups (ERGs) and more to come, designed to promote understanding and inclusiveness that are open to all employees.
Creating a Culture of Giving
Our strategic investments to support education, local community needs, and important causes enhances our communities through positive change. This trickledown of positivity and financial support sets the stage for breaking negative stereotyping and cultivating acceptance of one another. These types of investments yield exponential returns for all people.
Investing in Members
Inclusion is central to our relationships with members too. We provide access to affordable financial products and services for all people, regardless of their circumstances. We equip our members with the tools they need to have financial control and freedom in their lives. This outreach to all includes valuable low-cost products, financial education, and opportunities to build wealth and achieve financial goals.
Powered by People
Our incredible team is our most valuable asset at Suncoast. Our employees come from different backgrounds, creating an inclusive workplace where everyone gets opportunities to grow and succeed.
Over 85% of our branches and offices have bilingual employees
The majority of our senior staff members are women
Over 50% of our employees are millennials and Gen Z
The average career span of our employees is greater than the industry average
We have a strong culture of promoting and rewarding hard work and talent from within, with over 50% of positions filled by internal candidates
Join Our Talent Network!
Want us to reach out to you if a position opens up within your skill set? Create a profile and upload your resume to our Talent Network. By sharing more about yourself with our team, we can then reach out if we think you're a good fit for one of our open roles.
JOIN OUR NETWORK