Career Paths
At Suncoast, we provide so much more than jobs — we offer careers! Whether you want to grow within your field or learn something new, our career paths let you build the career you want. Explore our popular career options below to start charting your course to success at Suncoast.
Search For Careers
Career Paths
Explore our career options below to start your Suncoast journey.
Opportunities By Location
As Florida's largest credit union, Suncoast offers career opportunities throughout our branch footprint, as well as remote and hybrid options.
In-Branch Opportunities throughout Florida
Across the state of Florida, Suncoast offers member-facing career options at offices and local service centers near you.
VIEW POSITIONS
In-Office Opportunities in Tampa and Ft. Myers
With hubs in Tampa and Ft. Myers, Suncoast has in-office opportunities for a number of career paths.
VIEW POSITIONS
Remote and Hybrid Career Options
Suncoast offers career options that are remote or hybrid positions.
VIEW POSITIONS
Get Set For Success
At Suncoast, we want you to have the bright future you deserve! Use the drop down menus below to learn about how to prepare before you apply for a career with us.
Tips for a Winning Resume
Here are some tips to help you create a successful resume:
Tailor your resume to the position you're applying for so you can highlight relevant skills.
Include a section that showcases your skills. A visual graph or chart on a resume often helps recruiters easily glance at your abilities and proficiency.
Keep your resume focused on positions that are more recent. Do not include jobs that are more than seven years old, especially if they don't relate to your current field.
Use the space wisely, there's no need to include a career objective, summary, or interest sections if the space to do so isn't there.
Remember, if you have a college degree, you do not need to list your high school or GED.
Add a link to your LinkedIn page (with a custom URL) to help recruiters easily learn more about your accomplishments.
Proofread, proofread, proofread! Make sure your resume is error-free. After all, first-impressions count.
Tips for a Great Online Interview
An interview is your chance to connect with a potential employer and show why you're the perfect fit for the job. When an interview takes place online, it's important to prepare for the format of the experience. These tips can help you get ready for an online job interview:
Try logging on to the online interview platform a day early to ensure everything is working and you're comfortable with the technology.
Make sure your light source is in front of you so your face is properly lit. If the lighting comes from behind you, your face may be obscured by a shadow.
Choose a neat, quiet and well-lit place to do your interview. The interviewers will be able to see everything the camera sees, so keep the space clean.
Make eye contact with the interviewer, even over video. Use caution if you have notes in front of you, as it may be distracting for interviewers if you keep looking down.
Prepare questions to ask at the end of the interview. Always have at least 2-3 questions prepared about the position or culture to show your desire to learn about the role or the company.
Tips from the Talent Team
GERY
Have a list of questions prepared before your interview
Research the role you are interviewing for
Conduct a practice interview with someone
Send a thank you email after interview
Drive by your office the day before your first day
TAYLOR
Make sure your contact information is up to date
Use a professional email address
Format your resume in a readable font with your work experience in reverse chronological order
Save your resume with a title that makes sense and informs the reader before they open the file
ALMA
Complete your onboarding task as soon as possible to ensure a smooth Onboarding experience
Don't be afraid to ask questions! Reach out to your onboarding specialist or recruiter
Get involved with causes that you believe in and share those experiences
Take advantage of the company's culture. We offer 8 paid hours to go out and volunteer!
Be your full self at work! We hired you because you have the skills and experience, don't let being a new employee take away from showcasing your skills and personality.
Janely
Research the company and the role you are applying for. Ask yourself do their values align with yours? Working for a company that brings out the best version of you ensures a more satisfying work-life.
Do not be afraid to showcase your personality while showcasing your experience/accomplishments! We love to get to know who you are and what you are capable of.
Be aware of nerves, they come for everyone! However, if you typically experience nerves when speaking, be sure to practice with someone before your interview.
Asking questions to your recruiter or hiring manager is a great way to get to know a little more about the company and display your interest in the role.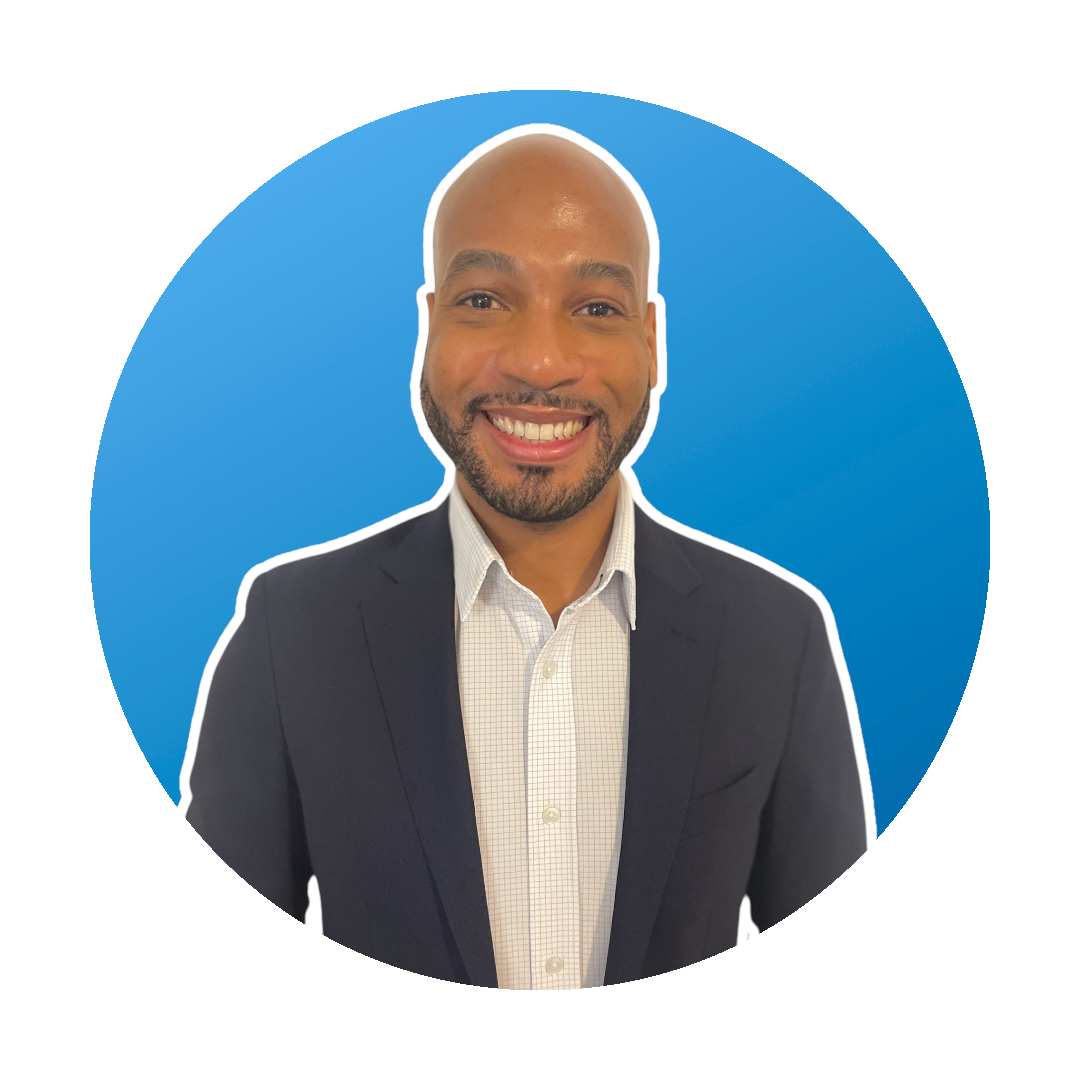 Donte
If you are applying to a role that you do not have direct work experience, please make sure to list qualifications that make you a great candidate for that role. This can be additional degrees, internships, professional certifications, and an additional relevant work experience section.
Make sure that your resume includes softs skills with measured deliverables from your previous roles. We love to see influence, flexibility, teamwork, leadership, communication, and critical thinking skills.
If you do not understand an interview question, never be afraid to ask the interviewer to rephrase the question so that you may present your best answer.
An interview is a conversation. Make sure that you are also interviewing the company that you will be working with. Do the benefits, PTO, hybrid/remote work models and company values meet your expectations?
Pictures are not required on your resume. They can be distracting from your skillset and allow employers to judge attributes that are not directly applicable to the role.
Dianne
Research the company and be prepared to share why it is a good fit for both you and the organization.
Be on time, that means early.
Dress for the job you want, not the job you have.
Be sure your resume is up to date, flows well and the font is readable.
Be able to share examples of your workplace skills and your qualifications for the job role.
Christin
Tailor your resume to the desired role by highlighting your key applicable skills.
Narrow your objective to a few roles. Be cautious over-applying to multiple non-prospective roles.
Proofread your resume with a friend to check for errors.
Keep your answers and your resume concise.
Our Hiring Process
Aside from interviews, you will also complete a behavioral assessment and a cognitive test as part of our hiring process. Here is what you need to know before you begin. Behavioral Assessment: The behavioral assessment is a tool that helps us learn about your personality, what motivates you and how you work. After completing the behavioral assessment, you will get the results so you can see what we discovered.

Cognitive Test
The cognitive test helps us discover more about how you learn so we can effectively train you for a role. This is a timed test, so we recommend doing the practice test first so you know what to expect. You can do the practice cognitive test here
Join Our Talent Network!
Want us to reach out to you if a position opens up within your skill set? Create a profile and upload your resume to our Talent Network. By sharing more about yourself with our team, we can then reach out if we think you're a good fit for one of our open roles.
JOIN OUR NETWORK